kuyayky shared C.d. Flash's post.
2 weeks ago
C.d.
The countdown is on for Love The Everglades Movement's 2017 Symposium: Citizen Empowerment Oct 7, 8 & 15!! REGISTER TODAY to learn about Everglades issues and make a difference!! This year's theme is Citizen Empowerment because we want to help people become productively engaged in social issues. The Everglades Symposium will feature selected speakers representing grassroots organizations, municipal land managers, political candidates and inspired individuals along with information booths, artwork, music and dance! This is a FREE EVENT and open to the public - we are even offering a FREE LUNCH to those who register! Get involved and spread the word! The world we save is our own!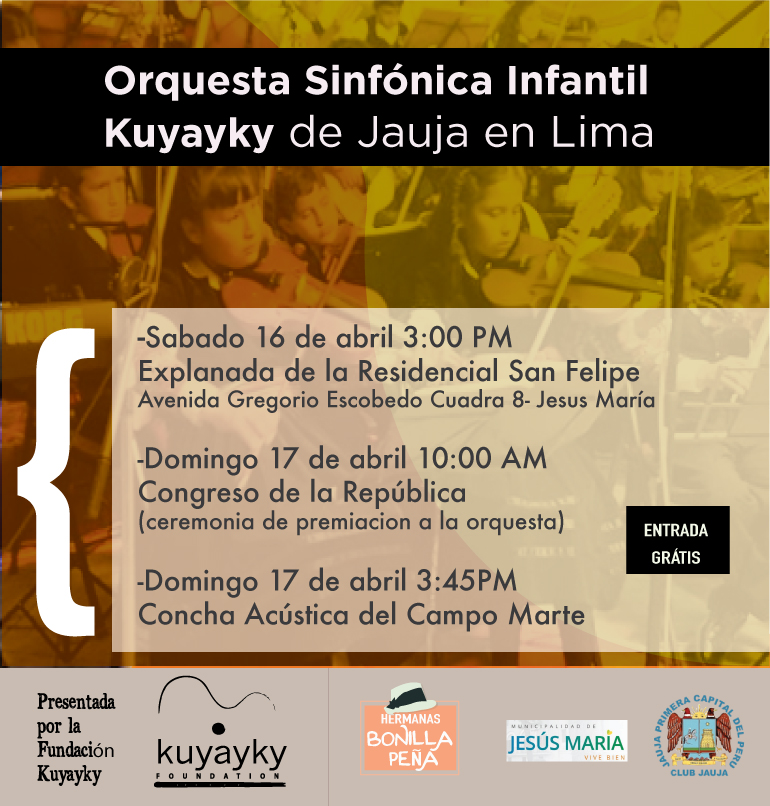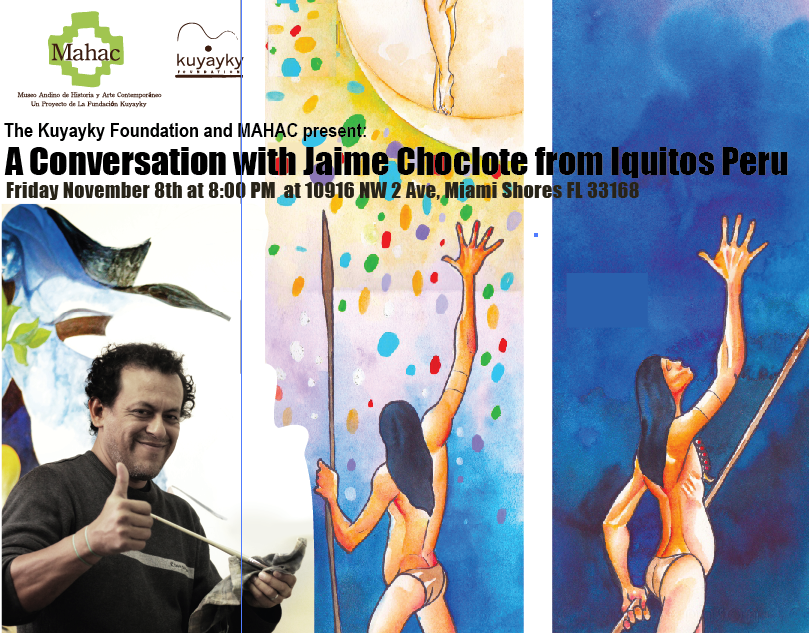 A Conversation with Jaime Choclote, Friday November 8th at 8pm at the Home of the Hurtado Family 10916 NW 2nd Avenue Miami Shores, FL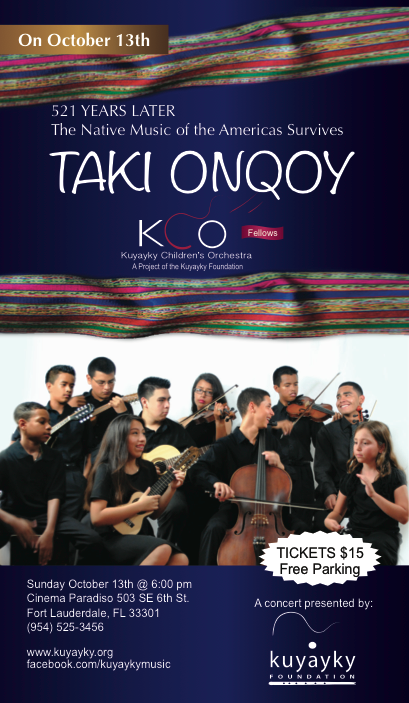 [divider]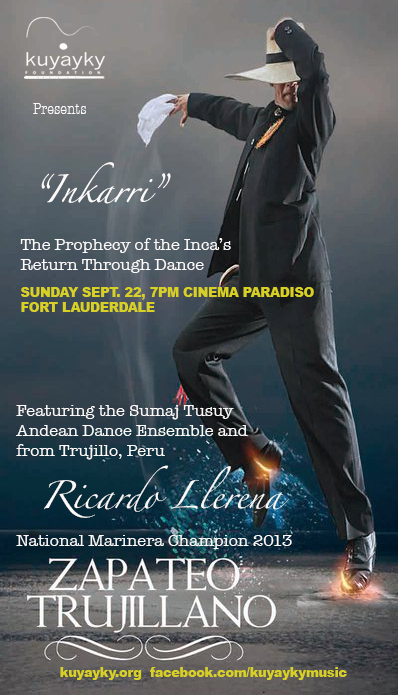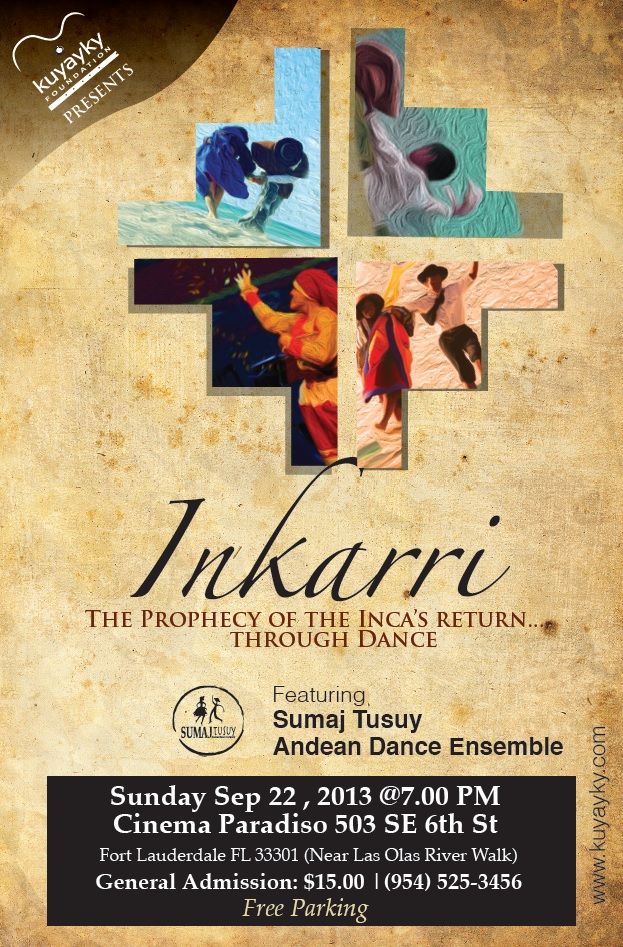 [divider]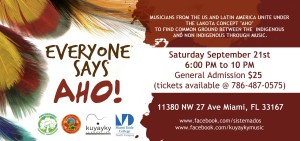 [divider]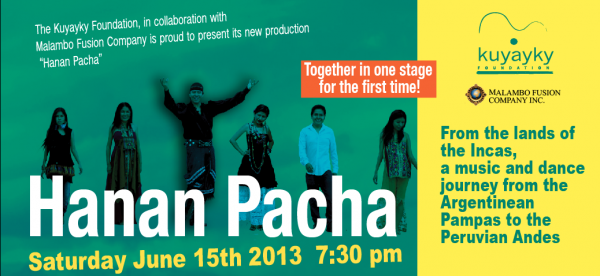 [divider]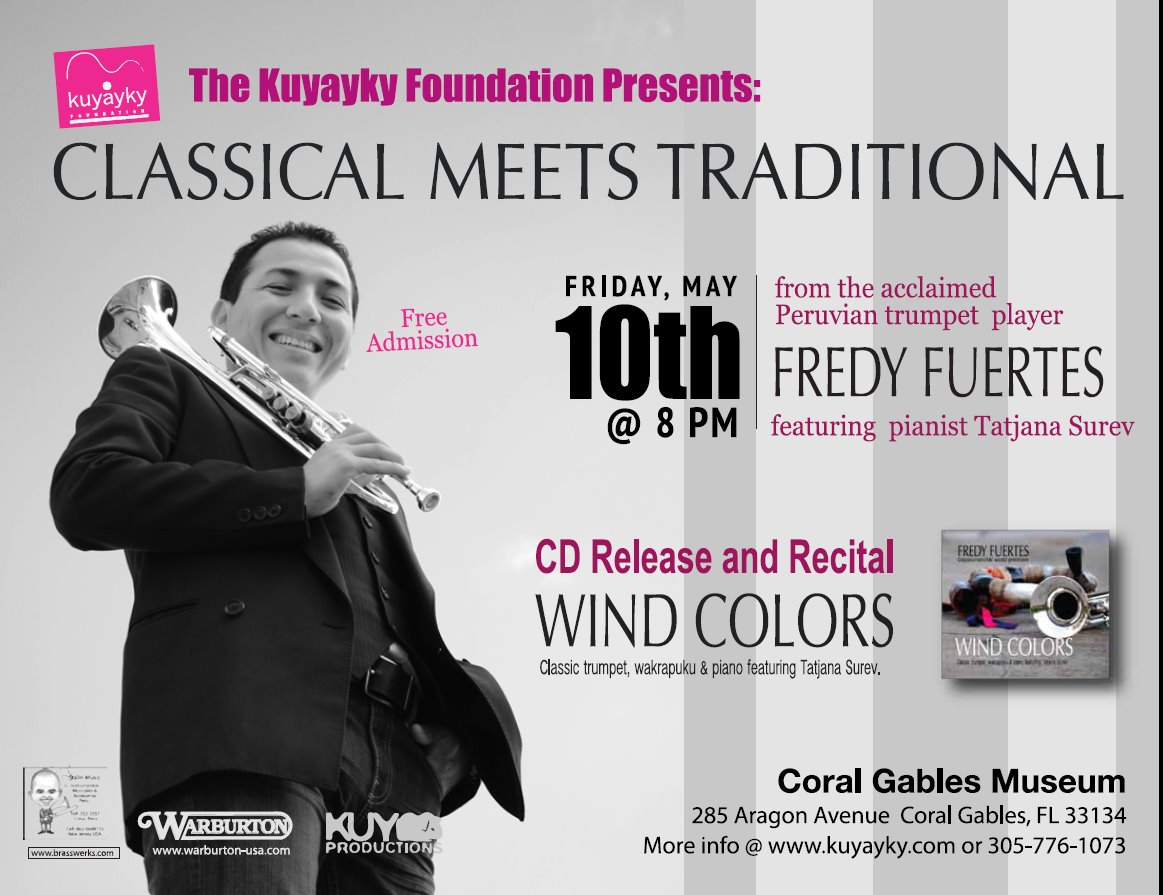 The Kuyayky Foundation is proud to present acclaimed Peruvian trumpet player Fredy Fuertes and a very special performance by Serbian concert pianist Tatjana Surev, who together will introduce Fuertes' new album "Wind Colors" on Friday May 10th. Join us in a performance where classical music will meet Andean traditions and sounds.
[divider]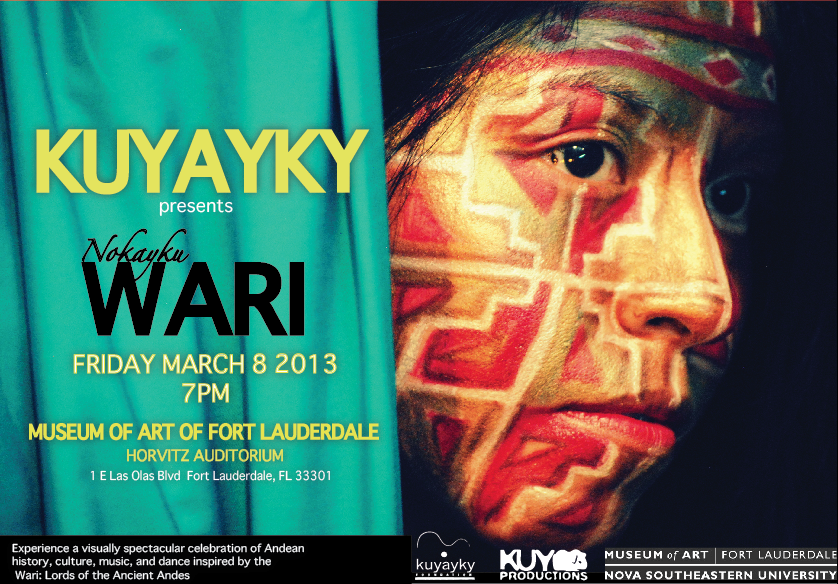 Friday March 8, 2013,  7 pm *Click here to reserve your seats.
[divider]