kuyayky shared a post.
1 month ago
kuyayky
Four years ago this week we began one of our most ambitious projects, the Kuyayky Children's Orchestra of Jauja. This has through and through been a labor of love and perseverance for ourselves and our ayllu (which includes many of you). We believe in the power of music in shaping childrens' minds and in improving and equalizing society as a whole. Furthermore, we believe in building the identity of these Andean children with whom we identify ourselves and our future.
#Xauxa
#kuyayky
#IndigenousYouthRising
#MusicIsLife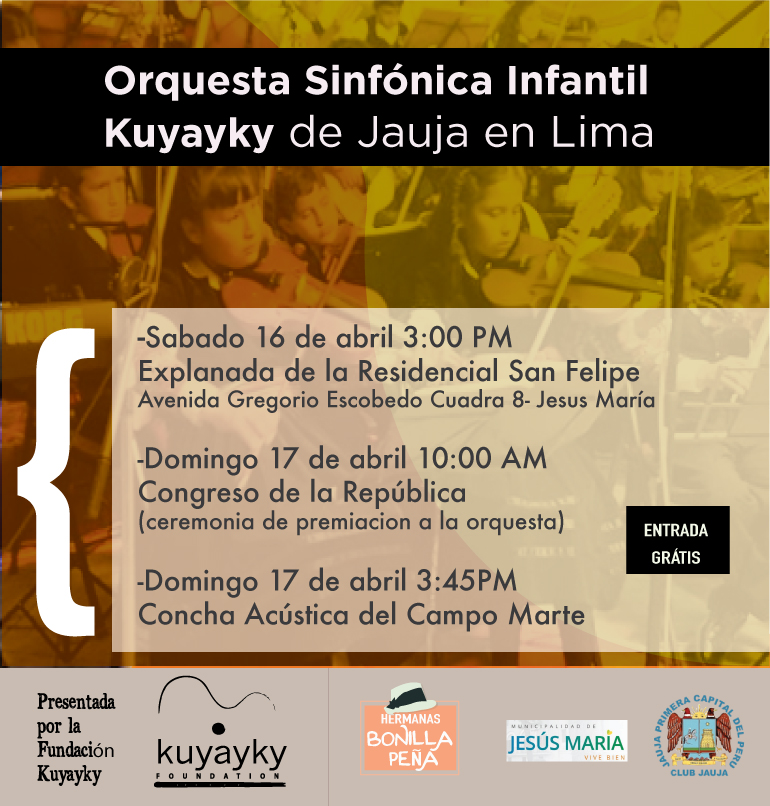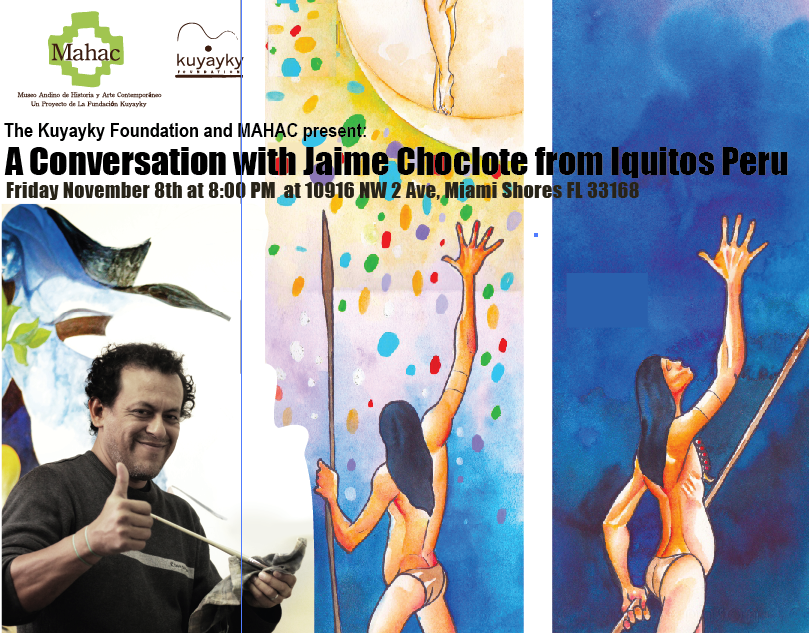 A Conversation with Jaime Choclote, Friday November 8th at 8pm at the Home of the Hurtado Family 10916 NW 2nd Avenue Miami Shores, FL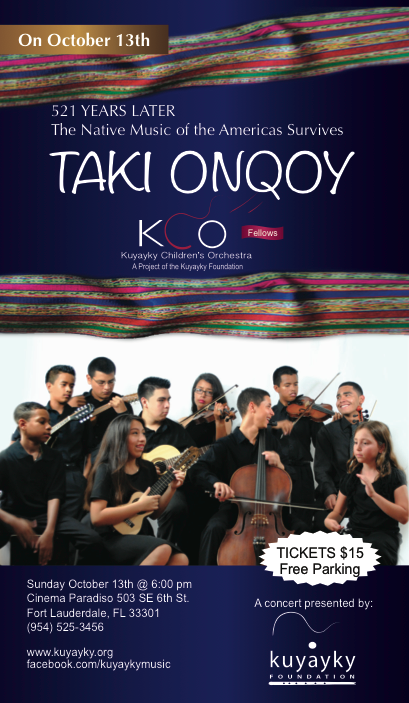 [divider]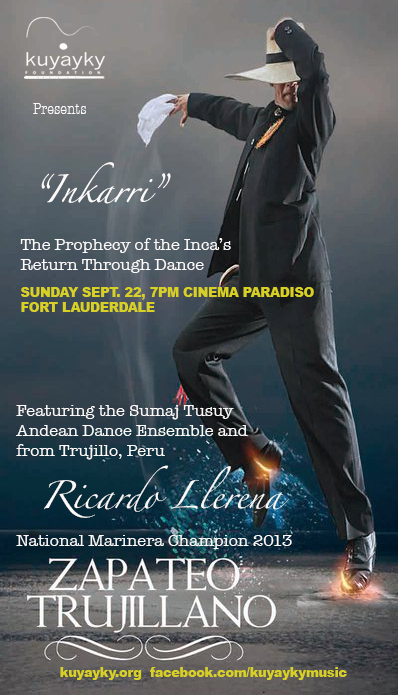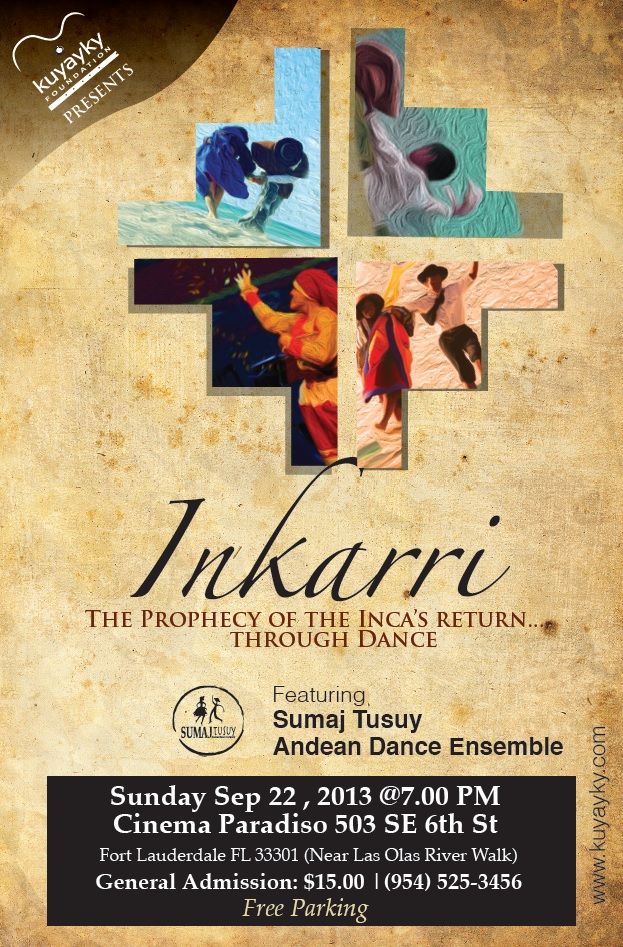 [divider]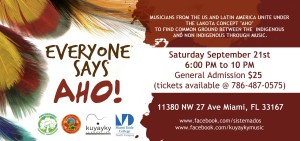 [divider]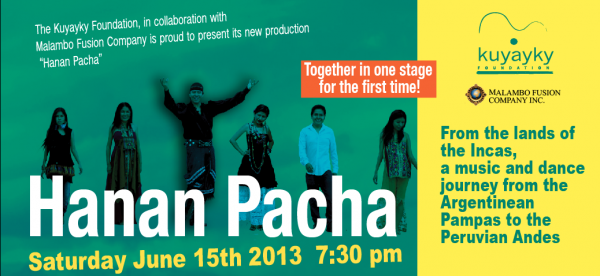 [divider]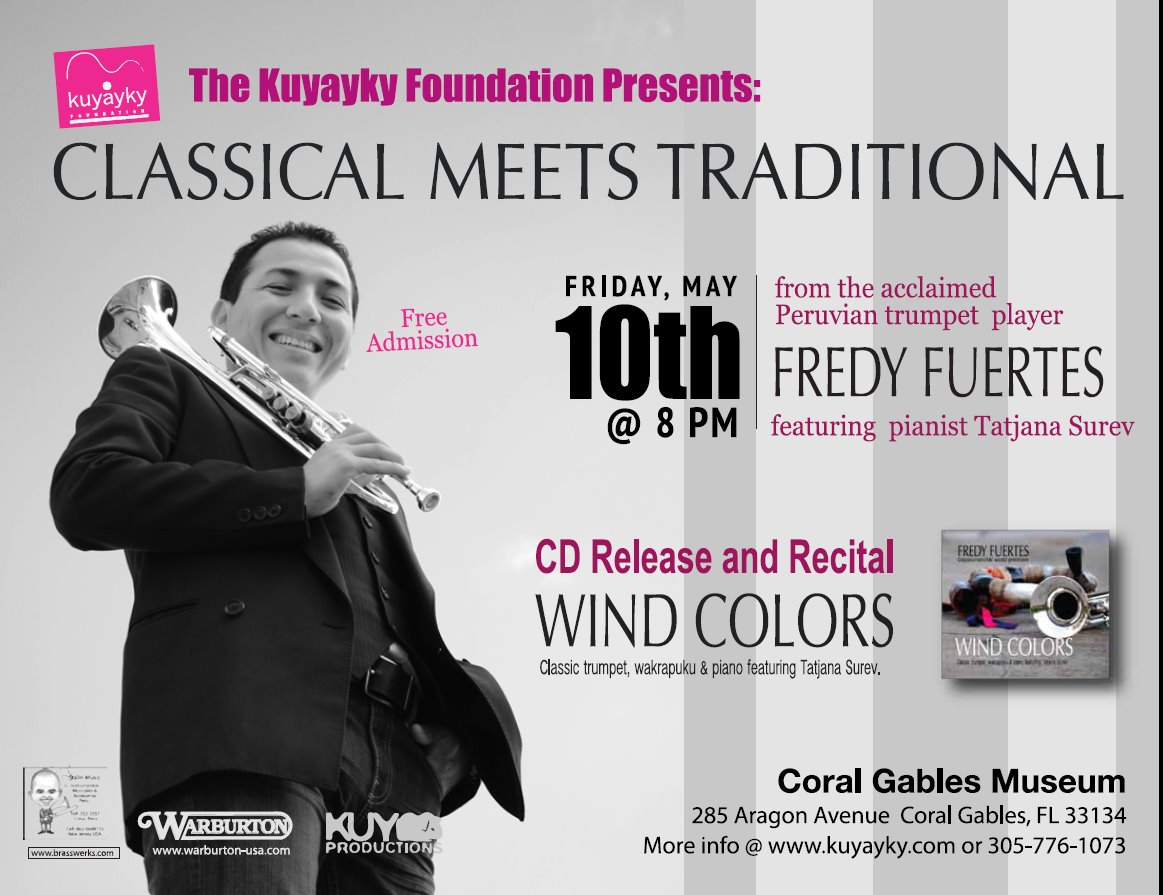 The Kuyayky Foundation is proud to present acclaimed Peruvian trumpet player Fredy Fuertes and a very special performance by Serbian concert pianist Tatjana Surev, who together will introduce Fuertes' new album "Wind Colors" on Friday May 10th. Join us in a performance where classical music will meet Andean traditions and sounds.
[divider]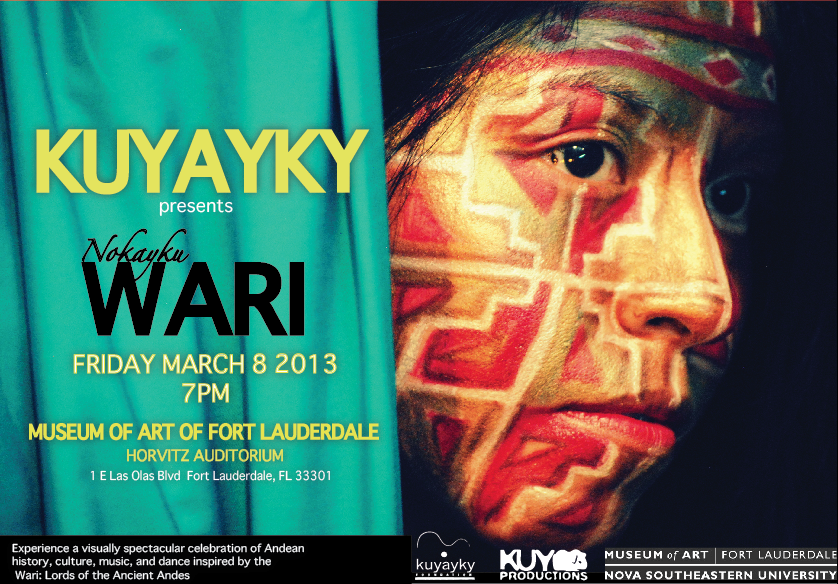 Friday March 8, 2013,  7 pm *Click here to reserve your seats.
[divider]