kuyayky
1 month ago
Jauja: La Serie Cultural
Y para seguir celebrando esta fecha tan especial del aniversario de Jauja, el emblemático grupo kuyayky nos trae tres temas especiales, los dos primeros compuestos por José "Chito" Bonilla; LA GLORIA ESTÁ EN TU HISTORIA, que es un vals a nuestra tierra, una composición dedicada a Jauja de la década de los 80´s, totalmente inédita y que sólo ha sido cantada por la familia del ayllu Bonilla Peña. El segundo tema MI TIERRA xAUXA, es un canto al hombre que anhela el regreso a su terruño; tunantada inédita del siglo 21. Y el tercer tema, SHAWANAY KULLKUSH, recopilación de una suite musical y dancística de 7 movimientos breves, composición unida a la trilla de granos, el marcado de animales y los juegos comunales descritos por Guamán Poma de Ayala en el siglo XVII; fue recopilado por el investigador Luis Máximo Rosado Huamán con el apoyo de la fundación de este grupo, para preservar danzas casi extintas de las zonas altas de la provincia de Jauja. Un completo placer para los oidos.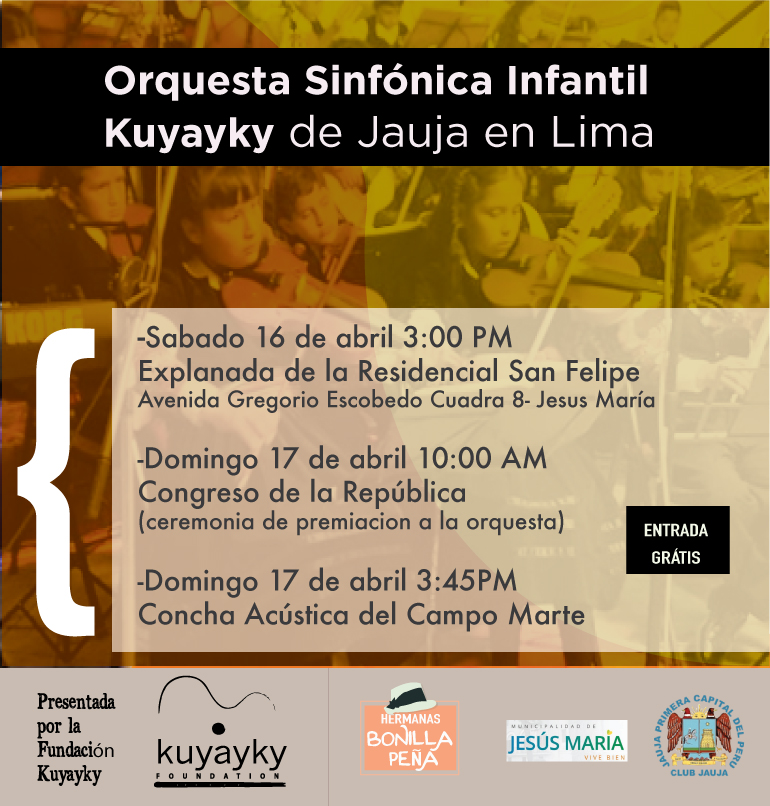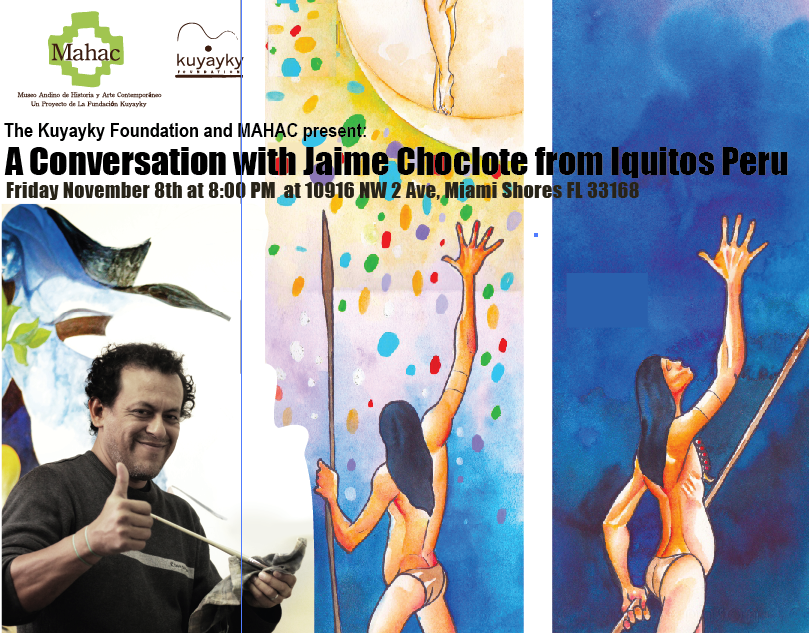 A Conversation with Jaime Choclote, Friday November 8th at 8pm at the Home of the Hurtado Family 10916 NW 2nd Avenue Miami Shores, FL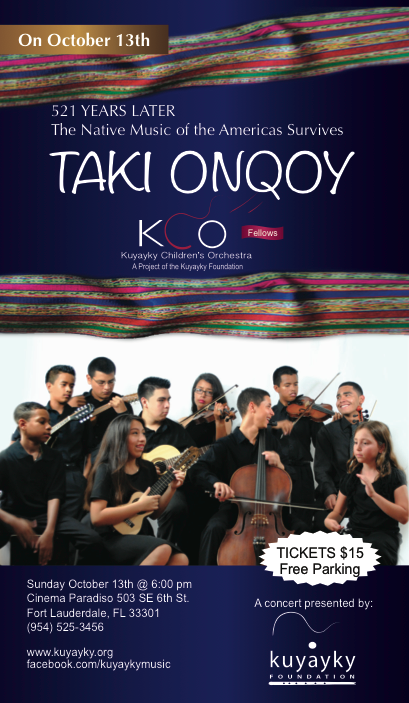 [divider]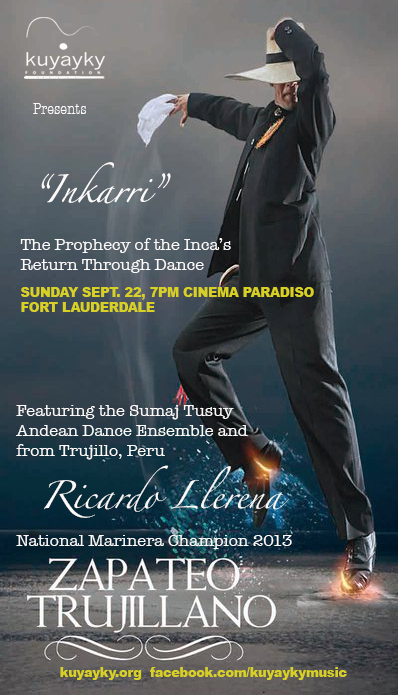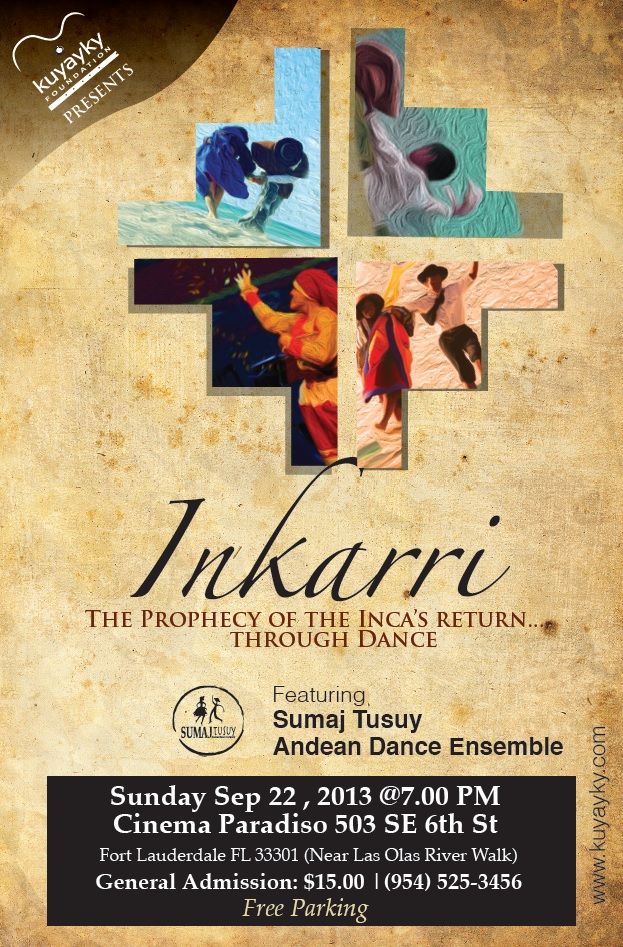 [divider]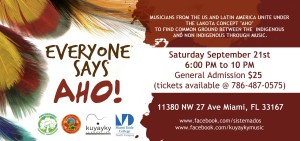 [divider]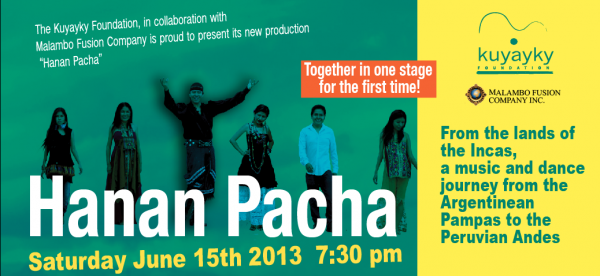 [divider]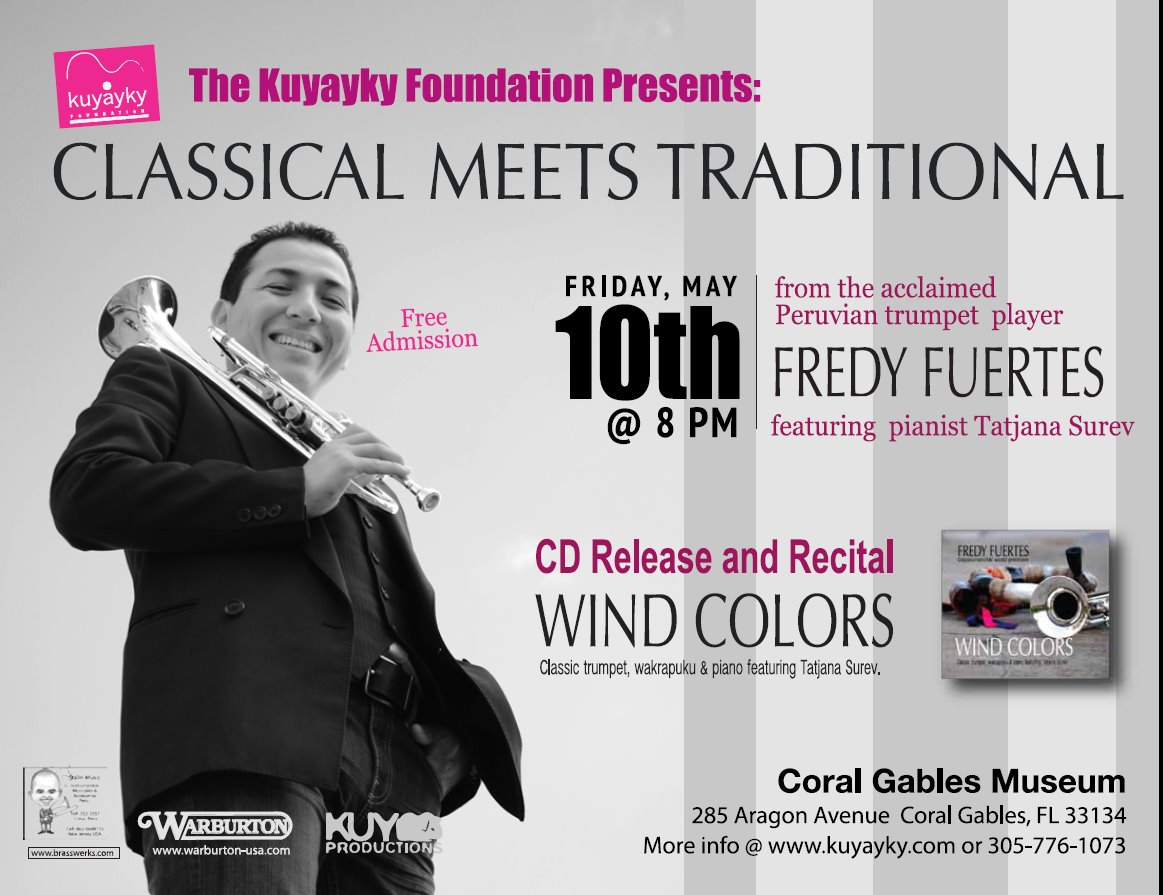 The Kuyayky Foundation is proud to present acclaimed Peruvian trumpet player Fredy Fuertes and a very special performance by Serbian concert pianist Tatjana Surev, who together will introduce Fuertes' new album "Wind Colors" on Friday May 10th. Join us in a performance where classical music will meet Andean traditions and sounds.
[divider]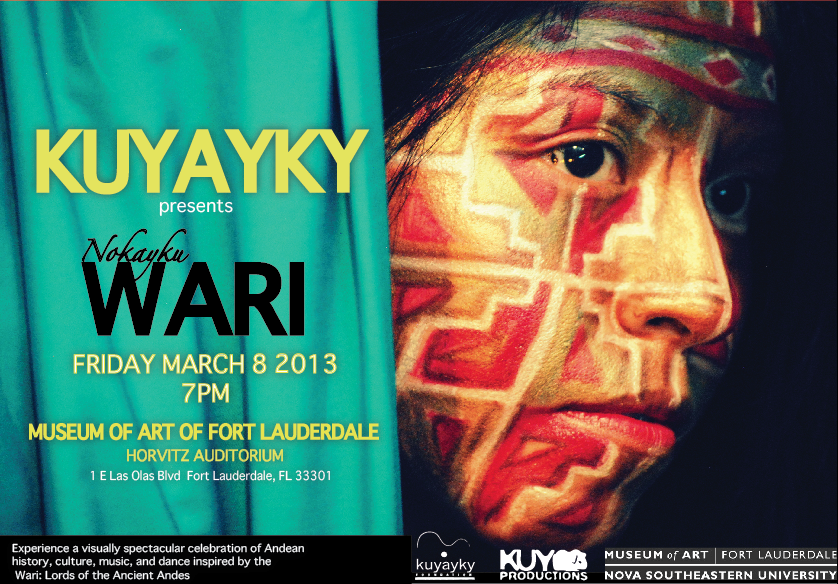 Friday March 8, 2013,  7 pm *Click here to reserve your seats.
[divider]