kuyayky shared their post.
3 weeks ago
kuyayky
This is a piece very close our hearts and here it is performed at the Lake Paca at more than 11,200 feet above sea-level. Turn your phone or move your mouse to experience this in its 360 glory. "La Jija" performed by our Kuyayky Children's Orchestra Jauja featuring the Fraternidad Folklorica Yawar Xauxa dancers. La Jija interpretada por la Orquesta Sinfónica Infantil Kuyayky Jauja bajo la conducción de Jose Hurtado con la presentación especial de la Fraternidad Folklorica Yawar Xauxa bajo la dirección de Jorge Luis Enero Ramos.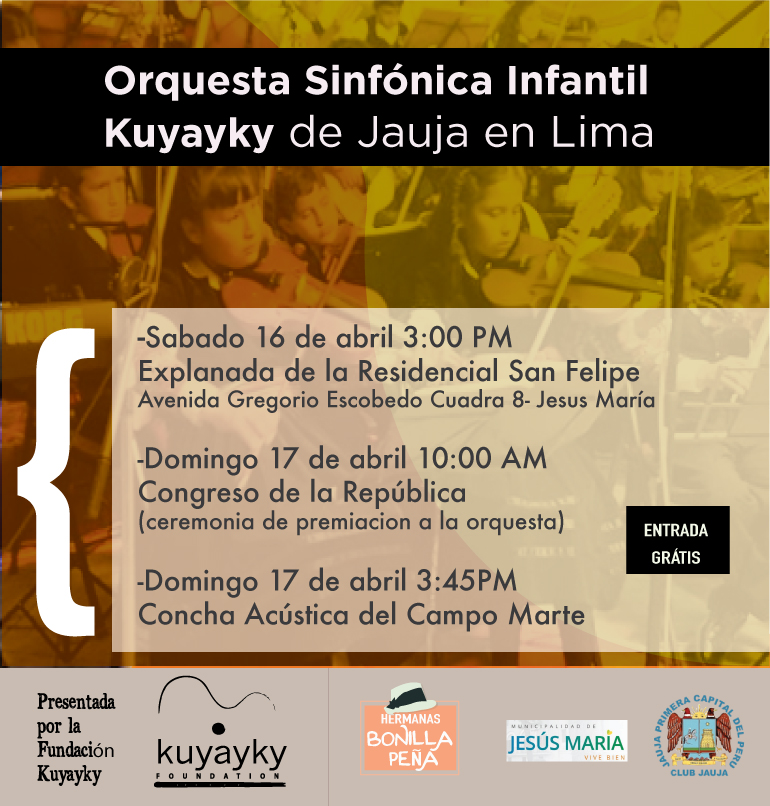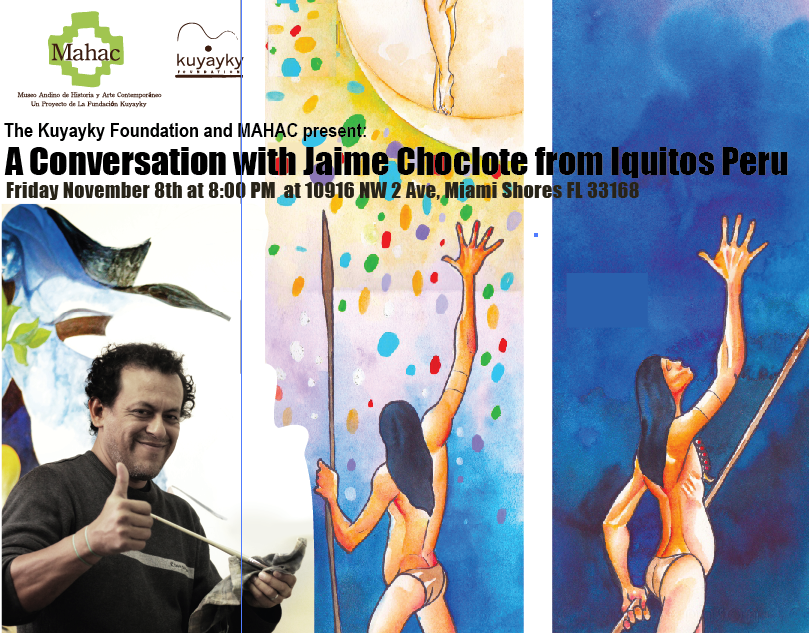 A Conversation with Jaime Choclote, Friday November 8th at 8pm at the Home of the Hurtado Family 10916 NW 2nd Avenue Miami Shores, FL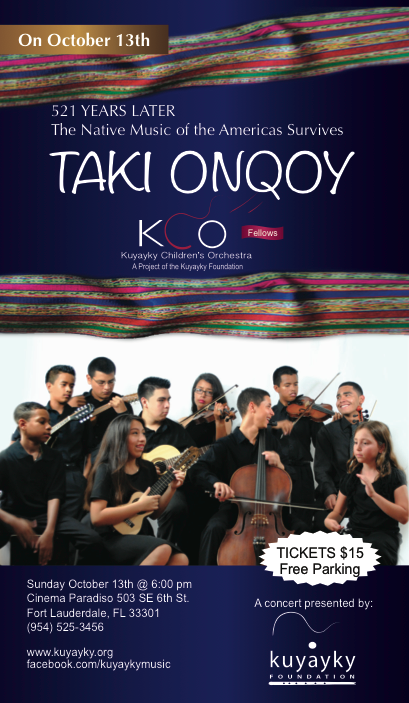 [divider]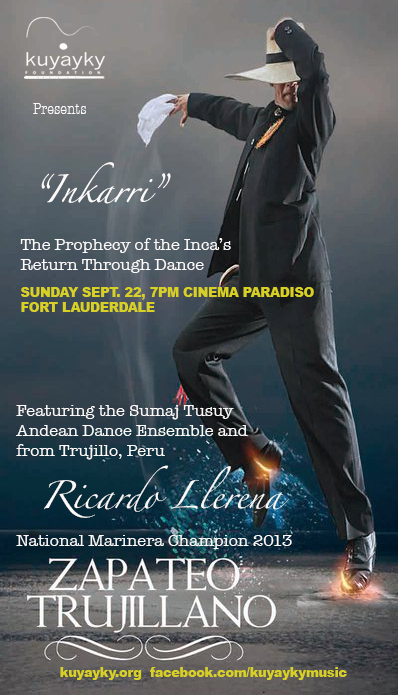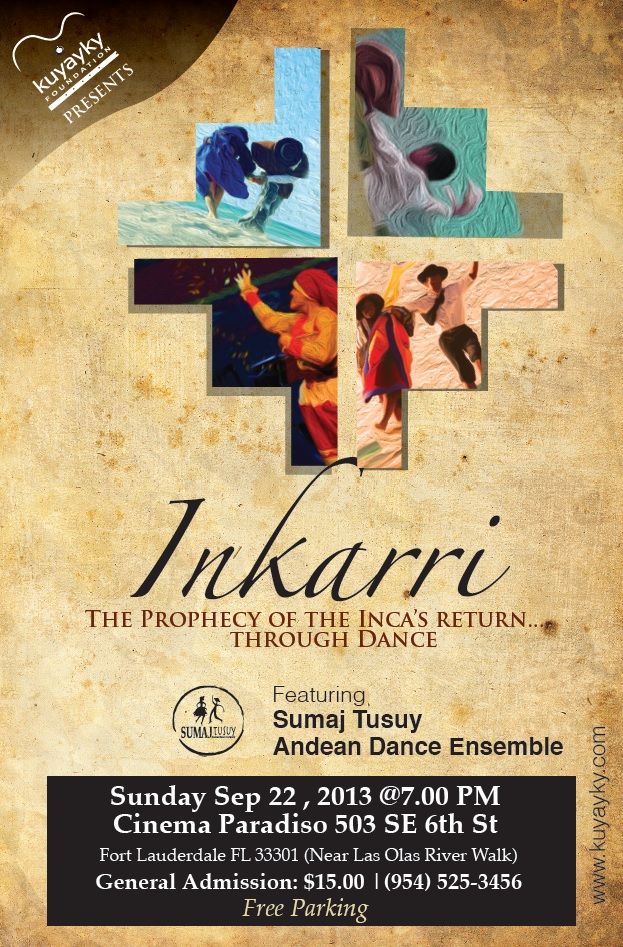 [divider]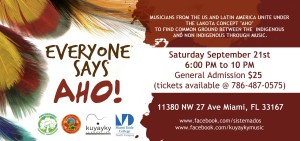 [divider]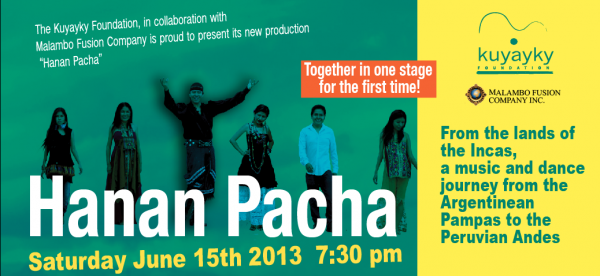 [divider]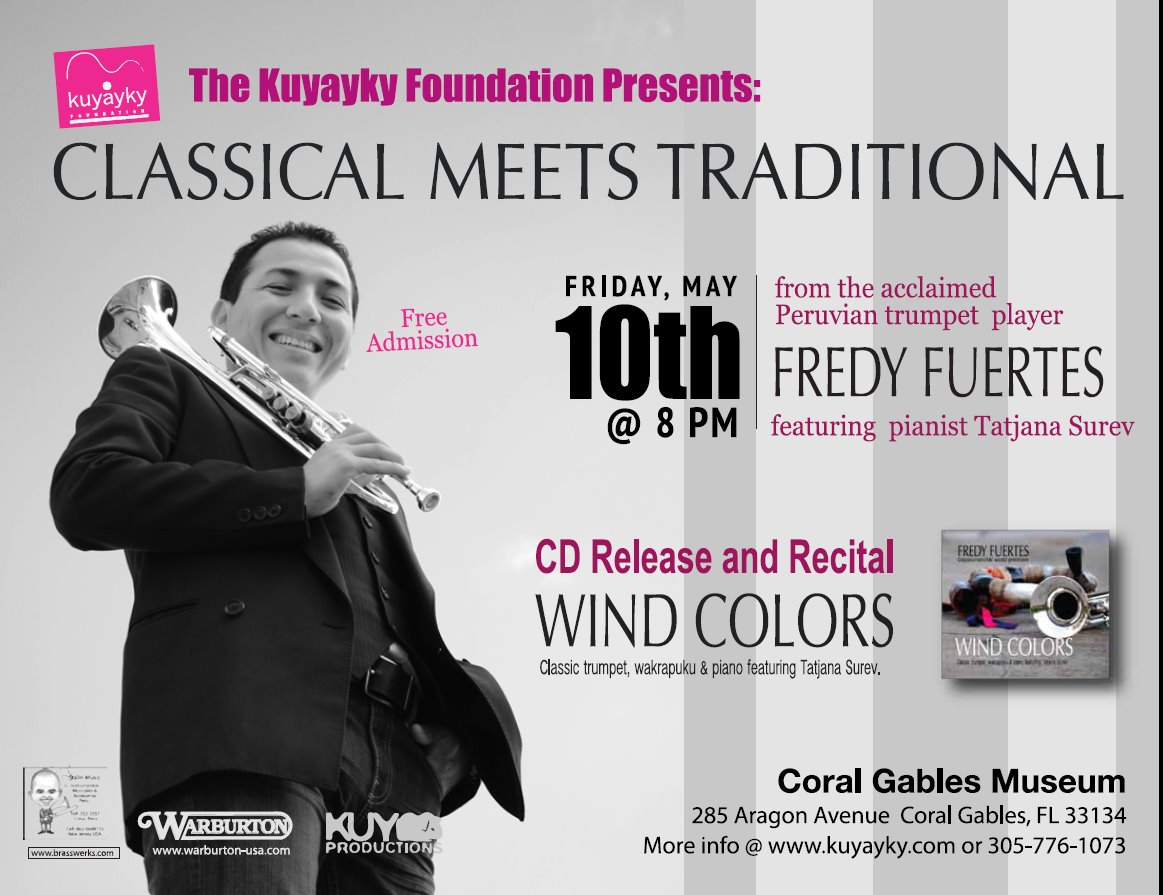 The Kuyayky Foundation is proud to present acclaimed Peruvian trumpet player Fredy Fuertes and a very special performance by Serbian concert pianist Tatjana Surev, who together will introduce Fuertes' new album "Wind Colors" on Friday May 10th. Join us in a performance where classical music will meet Andean traditions and sounds.
[divider]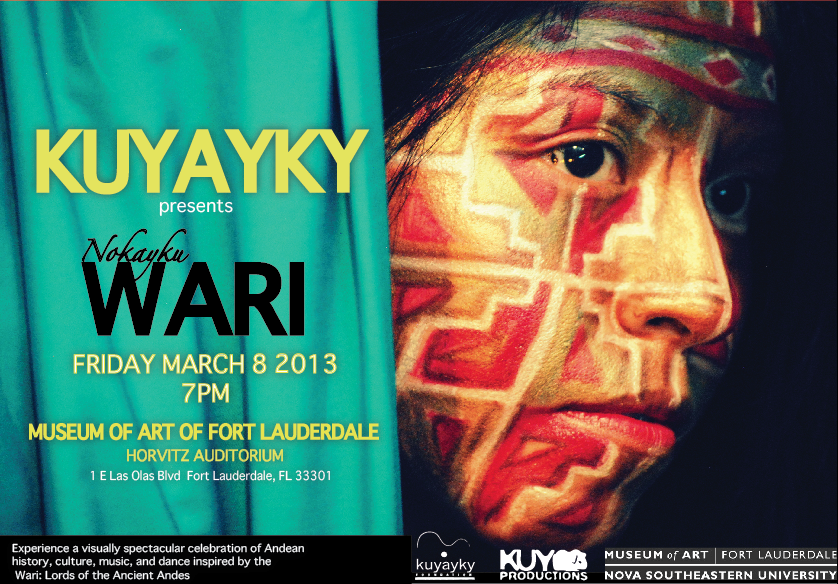 Friday March 8, 2013,  7 pm *Click here to reserve your seats.
[divider]